Clothing Item Of The Week: Ski Masks
As strange as it sounds, ski masks might just be the next big thing. Maybe not for casual wear, but if you want to make a statement, why not accessorizing with a ski mask? I first became interested in them when I saw the movie Spring Breakers (you know, the one with Selena Gomez, James Franco and Ashley Benson?).
I also got interested in them when I found out about the Russian protest group, Pussy Riot (for those of you not familiar, look them up!). They perform in colorful handmade ski masks and dresses, and they have some very powerful messages against Putin and his anti-gay/anti-woman stances.
If you aren't agreeing with me yet, here are some badass outfits featuring ski masks.
If I've somehow gotten you interested even a little bit, here are some links to some cute ski masks for your wardrobes.
NOTE: I do not encourage/suggest you to wear these in sketchy ways or at inappropriate times.
(Above: Pink ski mask, three holes, Amazon)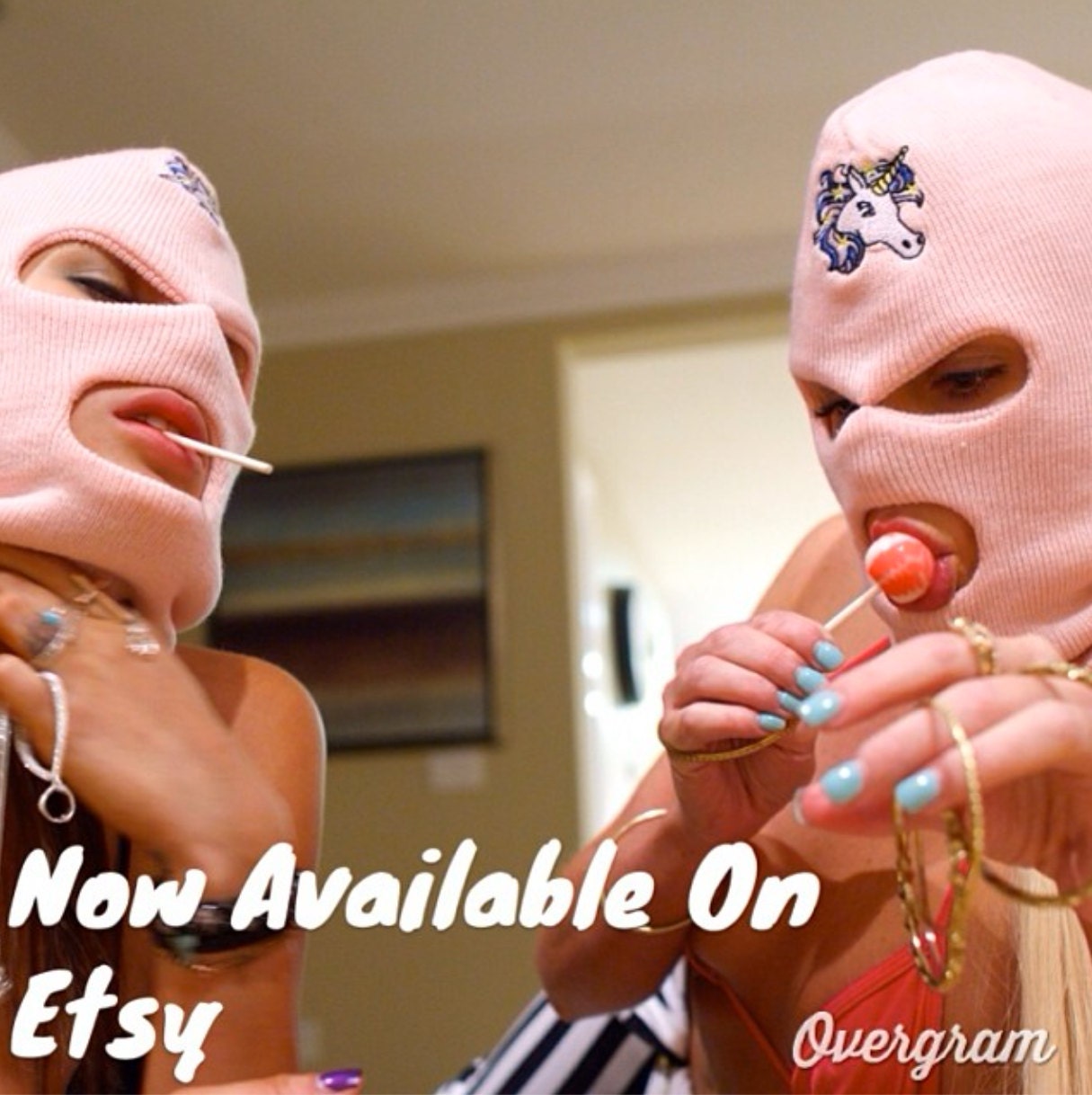 (Above: Spring Breaker Puff Puff Pink ski mask, Etsy)
(NOTE: NO COPYRIGHT INFRINGMENT INTENDED. ALL IMAGES WERE FOUND USING GOOGLE. I HAVE NO AFFILIATION TO ANY OF THE PARTIES MENTIONED IN THIS POST.)
You'll
♥
Loading related posts from sailthru...